Ranked #2 in the nation by U.S. News & World Report, the Institute for Orthopedics at Rady Children's Hospital-San Diego is dedicated to providing the highest quality and personalized care for children in San Diego and beyond.
From broken bones and scoliosis, to sports and traumatic injuries, our renowned pediatric orthopedic specialists treat the full range of orthopedic disorders and conditions for more than 70,000 children every year. As part of our comprehensive services, we offer various specialty programs and clinical research centers, including spinal deformities, pediatric hip disorders, trauma, sports and orthopedic outcomes that focus on getting kids back in the game.
To ensure children get the care they need, the team at the Institute for Orthopedics is focused on championing the following initiatives:
People
Our team of experts, led by Peter Newton, MD, is recognized nationally for their skilled approach to treating pediatric orthopedic conditions. Dr. Newton is committed to improving treatment options for the children and teens under his care. We aim to recruit and retain exceptional experts in pediatric orthopedic care, like Dr. Newton. Endowed positions make it possible for Rady Children's to attract and retain outstanding doctors, researchers, and health care professionals.
Education
Our world-renowned pediatric fellowship program attracts fellows from around the world. Fellowships bring bright, motivated new professionals to Rady Children's for specialized training.
Research & Innovation
Through five leading-edge Clinical Research Centers, the innovative team at the Institute for Orthopedics drives research that aims to discover the best approaches for treating orthopedic problems and disorders.
Technology
Surgical advancements often come through the introduction of new technologies. For instance, mobile intraoperative 3D imaging and navigation is the next evolution of technology in the spine surgery program at Rady Children's and will provide surgeons with real-time, quality imaging to better assist in complex procedures, reduce complications and the need for corrective surgeries, shorten recovery times and offer improved surgical outcomes.
Patient Care
A care navigation service helps families and patients identify and access various types of specialized care they need—from nutrition and dental care to pain management and mental health support. For children with complex needs, such as cerebral palsy, this can dramatically improve a family's ability to manage this disease.
Together, we will drive innovation and excellence at the Institute for Orthopedics and change the trajectory of countless children's live.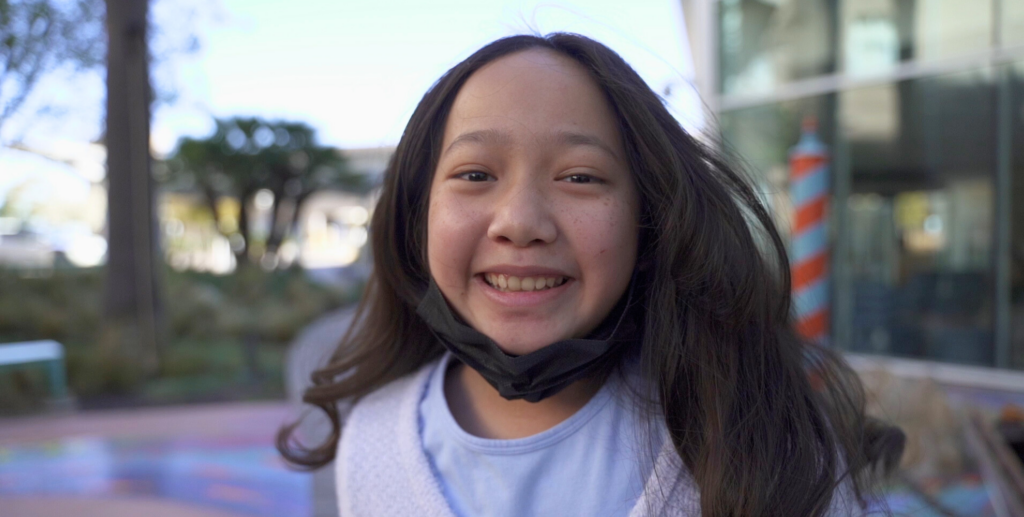 A CHANCE TO DANCE AGAIN: VERONICA'S STORY
Veronica Castillo had always been a bubbly and active 12-year-old child. She loved to dance and do art with her friends. However, her life took a sudden turn when she started experiencing numbness in her hands and feet and began falling frequently. When her mother noticed her shoulder blade protruding, she knew something was wrong.